…Which is pretty much how this whole year seems to have been going. Scattered. That is, me feeling scattered. Not the year. Or?
I like to be organized. Even with things like blog posts. Which is why writing lately has been rather difficult. Because there are things worth sharing… just so many scattered bits and pieces. Too many things to put in one post, but none so big to merit a whole post just to itself. So let me try at least a few tidbits…
Believe it or not, I still haven't made time to put together the pattern I mentioned in my last post. But at least I have pics. Also of the craft fairs where my daughter Jamie and her boyfriend Carlos are selling these pencil cases with their hand bound notebooks. Cute, aren't they? I mean the kids. 🙂 And the notebooks, of course!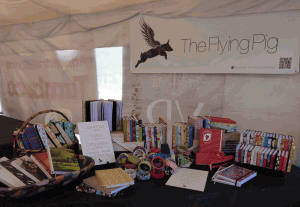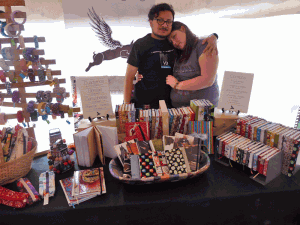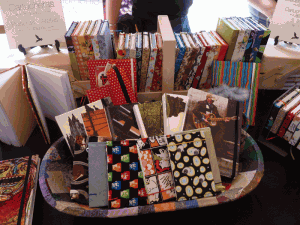 On the designing front, I have some fun news. I've been published again! Along with a bunch of wonderful designers. A while back I was invited to participate in the Quilt Label Collective CD–Volume II project with the 20 quilt label designs seen below.
And now the CD is out! You can check it out here.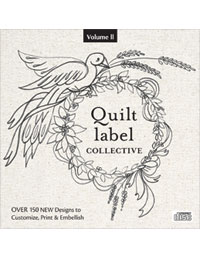 Last, but not least, I'd like to share the current Fall sale at the EQ Boutique, that includes four of my collections. Among them are my very favorite Halloween pattern. The 20% off sale ends September 20, and while you are there you can download a free pattern for a treat bag. Yippee… Halloween is coming up soon!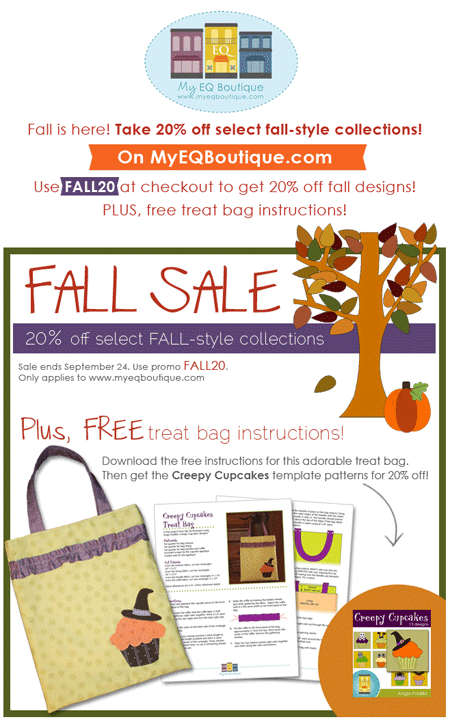 Nuff for now?