I have finished the little wall hanging I was working on… yipee! So glad this one didn't turn into a UFO!
I did a little revisiting on my blog, and sadly have confirmed that during 2012 and nearly half of this year 2013 I have done very little sewing. However, during that same period there was A LOT of designing and pattern making. I am happy about that. 🙂
Toward the end of 2011 I put together a little bucket list of projects I have designed over the last few years I would actually like to sew sometime. Sadly Happily, with this project I have now completed two wall hangings on that list.
So here is my Bird in Hand wall hanging. It has been a while since I did any hand applique, and I find I still enjoy it.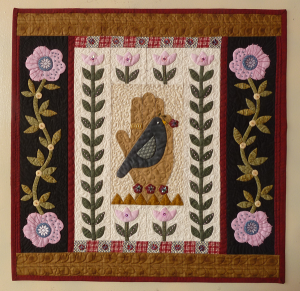 The difference, though, is that I have really started to embrace embellishing, and I really had to include some bling here!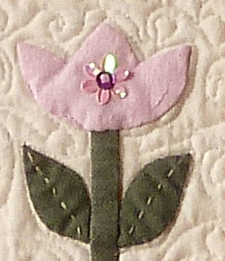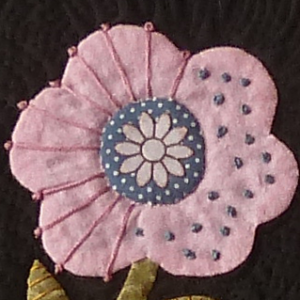 And, naturally, I do like to include some embroidery. This time I used some nice silk threads.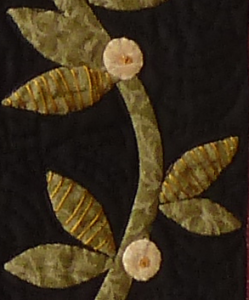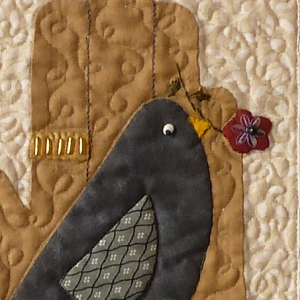 Nowhere to hang it now in this funny little house I'm living in. So for the time being it's still lying on a table, before I either switch out one of the few wall hangings I do have up, or put it away to enjoy in a future house! 🙂