I am still working through my pile of leftover scraps, and to my delight finding wonderful ways to use them all up.
I still have quite a few left, but a lot have found new homes in these quick-quick and easy placemats.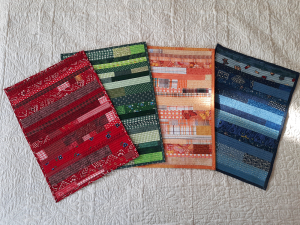 I'm thinking Christmas gifts…?
Here's a quick video tutorial, in case you, too, are looking for a fun way to use all those lovely leftover fabric strips!