Hello, quilting friends! It's a delight to be back here at my blog, ready to share the latest additions to the Angie Padilla pattern collection. If you've been following along, you know how much I love designing and creating unique quilting projects. Today, I am thrilled to review four new patterns that will add a touch of charm and creativity to your quilting repertoire. Let's dive right in!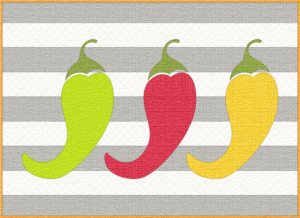 Chili Pepper Placemat: Spice up your dining experience with the vibrant and playful Chili Pepper Placemat pattern. These delightful placemats bring a burst of color and a dash of fun to your table setting. With their clever design, they are not only visually appealing but also practical and easy to make. Whether you're hosting a Mexican-themed fiesta or simply want to add a touch of zest to your everyday meals, these placemats are sure to impress.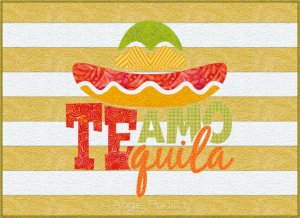 Te Amo Tequila Placemat: Celebrate your love for tequila and all things Mexican with the Te Amo Tequila Placemat pattern. Inspired by the rich cultural heritage of Mexico, these placemats beautifully showcase iconic tequila bottles and glasses. Stitch them up in your favorite colors to add a festive touch to your dining area. Perfect for fiestas, Cinco de Mayo celebrations, or anytime you want to embrace the spirit of Mexico.

Spring Tulips Runner: As the flowers bloom and the world awakens, the Spring Tulips Runner is a lovely addition to your seasonal decor. This pattern captures the beauty of tulips in full bloom, with intricate appliqué designs that showcase the delicate petals. Whether you're hosting a springtime gathering or simply want to bring a touch of nature indoors, this runner will infuse your space with the freshness and vibrancy of the season.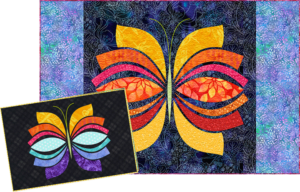 Butterfly Placemat & Mug Rug: Let your imagination take flight with the Butterfly Placemat & Mug Rug pattern. These whimsical creations feature intricate butterfly motifs that bring a sense of wonder and joy to your table setting. The placemat provides a delightful backdrop for your meals, while the coordinating mug rug adds a touch of charm to your coffee or tea breaks. Create a flutter of beauty with this enchanting set.
I hope these new patterns inspire you to embark on your next quilting adventure. Each design offers a unique opportunity to infuse your creativity and passion into your projects. Head over to my website to explore these patterns in more detail and find the instructions and templates you need to get started.
Remember, quilting is not just about creating beautiful pieces; it's about the joy of bringing your ideas to life, one stitch at a time. Thank you for joining me today, and happy quilting!