So this weekend has been set aside for cutting and piecing a quilt for Julian. I thought it was high time to start using those plaid fabric samples it took me so long to iron and store… So I pulled out the container and let Julian pick and choose the ones he liked best for his quilt.
Being a kid, I wasn't surprised at all when he went for the black fabrics.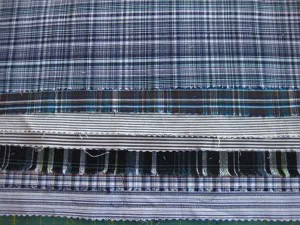 What I didn't expect, however, was his choice of orange and turquoise. Good taste! This is going to be one fun quilt!